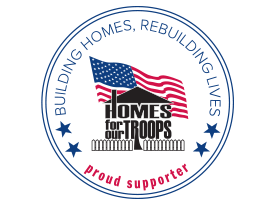 Help Us Support Our Veterans
For every person that fills out the form below during the show dates, we will donate $5 to Homes For Our Troops. A winner's name will be drawn from the list and the donation will be made in their name.
* Not to exceed maximum donation of $2,500 for all forms received during the conference dates.
Get the Details on Factual Data & Encompass
Please fill out the form below to get connected and help us give back. If you would like to speak with a Factual Data representative, you may also contact (877) 284-8322.