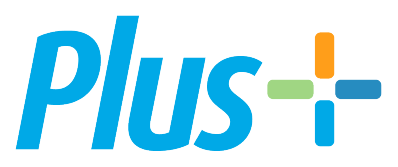 With the Plus+ Option From Factual Data, Refresh Credit Reports Without Worrying About Multiple Hard Inquiries
See how lenders have modernized their lending decision process by adding supplemental credit data from Innovis to their credit reports using Factual Data's Plus+ option.

How is it being used?
Infographic
Discover how lenders are using refreshed supplemental credit data
View Now

Speak with an Expert
Schedule a Call
Learn how refreshed supplemental credit data can meet your unique needs
Let's Talk

See Why it Works for Lenders
Video

Get a quick explanation of how Plus+ works
Watch Now
Check the Status of Recommended Consumer Actions

Use Plus+ to verify your applicant has taken your advice to resolve issues on their credit report without resorting to score or manual updates.

Discover and Monitor Updated Debts and Balances

Identify changes to consumers' debts and balances that could impact their debt-to-income ratio. Refresh supplemental credit data with Plus+ as needed.
Verify New Liabilities Prior to Closing

Help reduce the occurrence of loan buybacks by checking for new liabilities throughout the loan lifecycle. If changes have occurred that your applicant hasn't disclosed, you'll be able to spot and address them.

Identify Comment Codes for Forbearance, Deferment, Natural Disasters

Comment codes for forbearance, deferment, and natural disasters can impact your ability to sell a loan. With Plus+, check for these comment codes throughout the loan origination process.
Refresh Data Instead of Waiting for Credit Supplements

Credit supplements can take as long as 48-96 hours for lenders to receive. Refreshing your existing supplemental data with Plus+ is a faster way to review changes, at the click of a button.

Determine How Many Months of Payment a Borrower Has Left

The number of payment months left on an existing loan can be a factor in determining an applicant's DTI. Using Plus+, you can keep tabs on exactly how many payments a borrower has remaining.
Access Exact Day Information From an Applicant's Credit History

Plus+ supplemental tradeline data can display an exact day for opened, reported, last payment, and closed dates. Lenders can identify historical creditor reported data with ease.

Get the Most Out of Your Loan Quality Cross Check (LQCC)

Factual Data's Loan Quality Cross Check report automatically highlights the differences between an initial credit report and what is currently reported. Using Plus+, you can now pull LQCC reports with supplemental credit data from Innovis.
Build Automation Into Your Lending Decision Process With
Factual Data first introduced the functionality of Plus+ as a supplemental credit data tool for lenders to check their clients' forbearance status during the pandemic. Early adopters quickly realized how the instantly-refreshed supplemental credit data allowed them to become nimble in all stages of the lending lifecycle.

"

Our underwriting and processing teams have been using Innovis credit data from Factual Data on a daily basis for our entire pipeline. In these unprecedented times, our relationship with Factual Data allows us to monitor for loans that have gone into forbearance, loans that have been modified, new credit lines and more.
We can truly say access to Innovis data and information plays an important role when it comes to delivering on our vision for our customers."
- Joe W., Director, Business Change Management

Get More Information About
Speak with a supplemental credit data representative to learn more about the Plus+ option, and stay up-to-date on additional credit report innovations to come.
Call us at (877) 284-8322, or submit the form below.